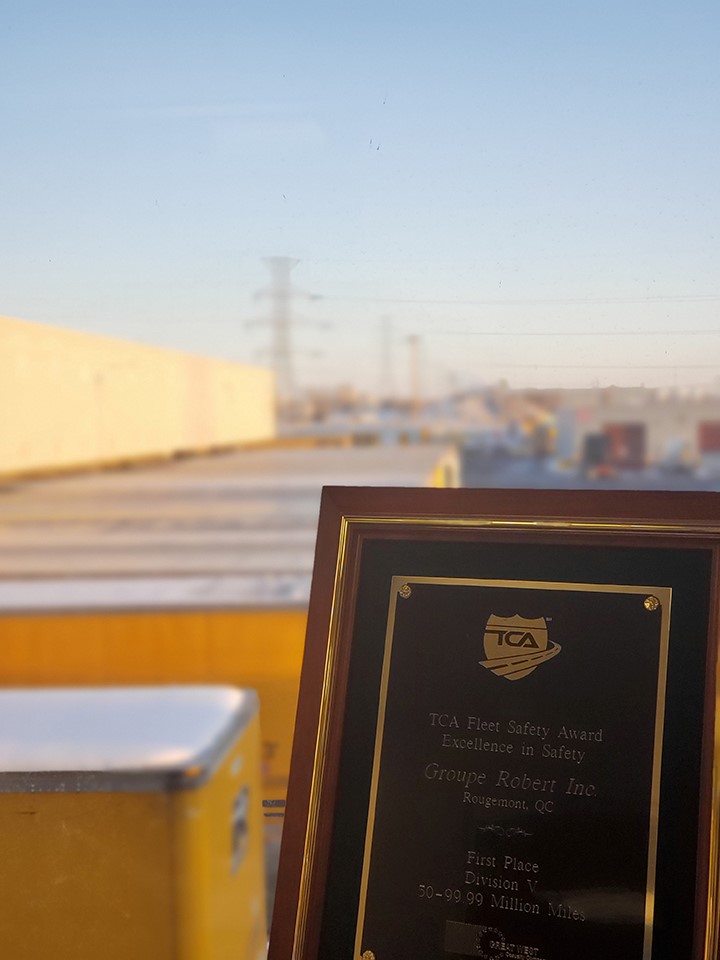 The Truckload Carriers Association, which rewards North American carriers with the best accident ratio per mile traveled in their respective categories, has once again recognized Groupe Robert's commitment to road safety. In total, six grand prizewinners were rewarded in their specific categories ranging from less than 5 million miles traveled to more than 100 million miles traveled.
"This accomplishment goes out to our 3,500 employees across the country who, for the past 10 years, have never taken shortcuts when it comes to the safety of our drivers and road users. It is with great pride that I accept this award on their behalf." Michel Robert
Winners of each division are now invited to compete for one of two grand prizes, first for the grand winner in the category of less than 25 million miles traveled and the second for the category above 25 million. The grand prize winners will be announced at the 2020 Annual TCA Convention in Florida.
https://www.truckload.org/news/winners-announced-for-2019-tca-fleet-safety-awards/