1946
Where It All Begins
Rosario Robert founds the Rougemont-based trucking company that will eventually become Groupe Robert. He fills a need by focusing on the transportation of food products made in the Montérégie area to larger urban markets.
1959
An Expanding Client Roster
The company builds momentum as its client base becomes more diverse. It acquires eight vehicles to support its growth and meet the needs of a growing number of clients.
1961
Stronger Together
Realizing he needs allies to keep growing, Rosario teams up with Robert Bernard, from the neighbouring community of Saint-Paul-d'Abbotsford, who becomes a shareholder and brings a complementary expertise to the organization.
1966
A Family Affair
Following the death of the company founder and family patriarch, Rosario's wife, Réjeanne, and his son, Claude, who is still in business school, decide to get involved in running the company. These are busy years for Claude, who manages to earn his degree in 1968 and complete his chartered accountancy internship with a major firm, all while doing his part in the family business.
1972
Big Decisions
Buoyed by a strong economy, the business grows at a healthy pace – so healthy in fact that Claude feels the need to take a more hands-on approach. He decides to step back from a promising career at a top accounting firm and devote his full attention to the company his father founded. A year later, after the death of Robert Bernard, he takes over the management reins. The Robert and Bernard families, the co-owners, sell the company to their sons, Claude Robert and Gérard Bernard.
1973
Forging Ahead
Claude becomes the president of the company he co-owns with Gérard Bernard, whose role is mainly an advisory one, since he is also the owner and operator of a tire distribution company.
1976
A Clear Vision
The company opens its first distribution centre in Rougemont to cater to the needs of an ever-growing client base operating in the food sector. Claude sees an opportunity to provide a more comprehensive set of services to address challenges inherent in the industry.
1976 - 1988
Beyond Borders
The business continues to grow and diversify, acquiring several transportation companies operating in various sectors, a distribution centre in Brampton (1985) and the necessary permits to ship throughout Quebec, Ontario and the contiguous United States. By the end of this period of explosive growth, the company's fleet has expended to 2,500 units. Backed by a workforce of 1,200 people in Quebec and Ontario, Groupe Robert is now able to offer high-quality, diversified transportation services. The Canadian trucking industry deregulates in 1987.
1993
A New Partner
A strategic alliance is formed with the Fonds de solidarité FTQ, which makes a major investment in the company and further propels its growth in the North American market. That same year, Groupe Robert opens a new distribution centre, this time in Saint-Bruno.
1999 - 2000
Growing and Prospering
A new 899,625 sq. ft. distribution centre is built in Boucherville, with 120 doors and four temperature zones (frozen, refrigerated, controlled and room temperature). In 2000, another facility in Mississauga, Ontario, is added to the portfolio, with 255,000 square feet and 39 doors, measuring in at 40 feet high. The opening of these two new distribution centres marks a turning point in the company's history.
1999 - 2006
Comprehensive Supply Chain Solutions
Groupe Robert further broadens its offering to include warehousing services to better serve its clients. Several distribution centres in Boucherville, Rougemont, Brampton and Mississauga are added to the existing network.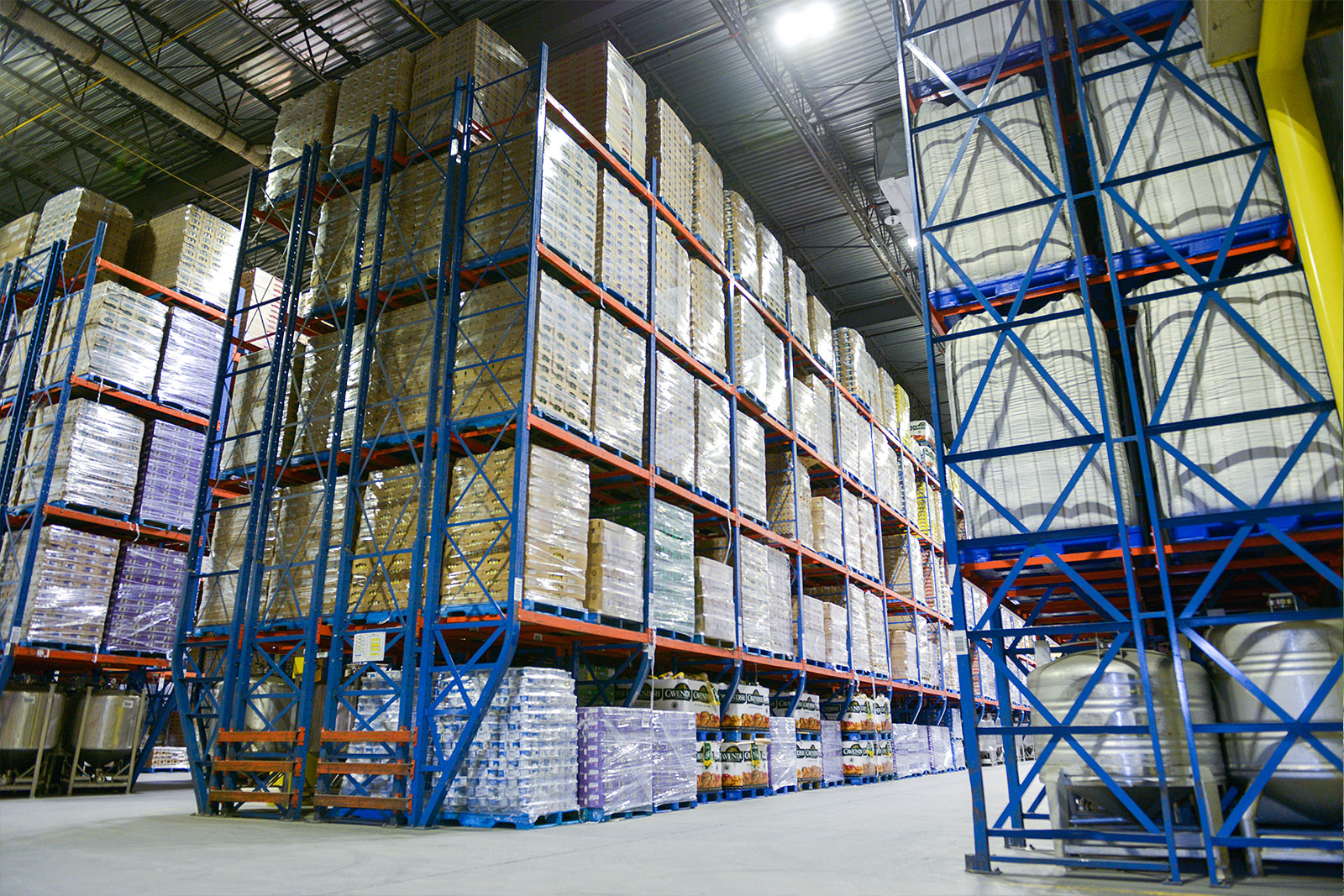 2010 - 2012
A Full-Fledged Specialist
Groupe Robert acquires a number of specialized carriers, including Sycamore, DCR Logistics/DCR Express, Watson Transport and Jaclin. Through these new partners, Groupe Robert can further diversify its operations and add multiple services to its lineup.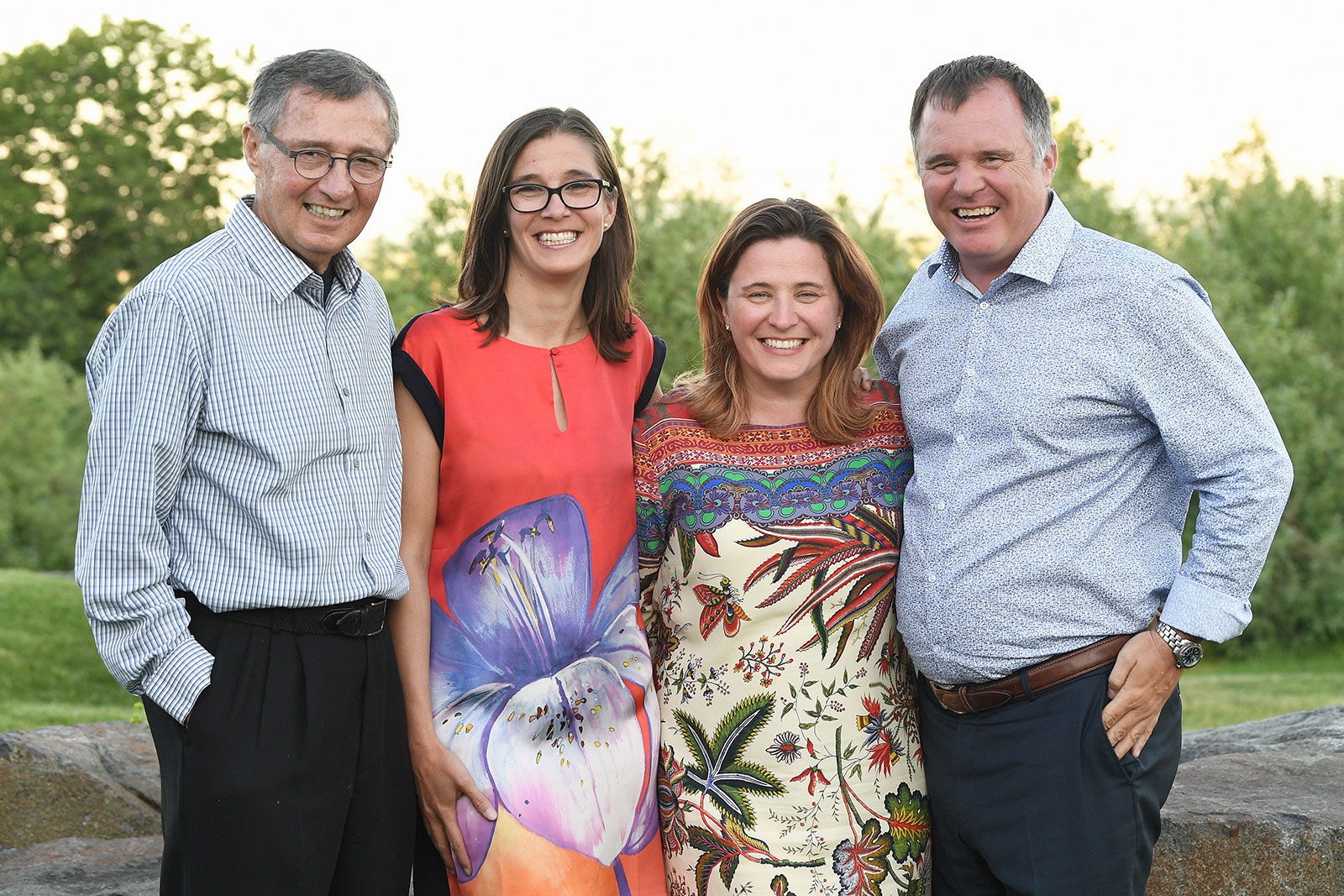 2015
A Family Legacy of Excellence
Claude passes the torch to son Michel, who becomes Groupe Robert's new president. He is supported in his role by sisters Julie and Isabelle. Backed by a high-calibre team of managers who share their passion and vision, they reassert their commitment to taking the company to new heights in the years to come.
2017
Creation of Five Business Units
Groupe Robert overhauls its structure, creating five independently operating and synergy-minded business units to maximize its agility and efficiency: Full Truckload (TL) Solutions, Less-than-Truckload (LTL) Solutions, U.S. Transportation, Specialized Transportation and Distribution Centres. The ultimate goal is to become a leading asset-based 3PL provider across North America.
3,500,000
sq. ft. of warehousing space
41
distribution centres and terminals