Better Fuel Efficiency
Cutting our fuel consumption is a crucial first step. A few simple initiatives have thus far delivered some very telling results.
- Wide-base single tires
- Smaller tractor-trailer gap
- Speed limiters
- Long combination vehicles
Lower Greenhouse Gas Emissions
Our energy efficiency plan has helped us cut down considerably on the total volume of greenhouse gas emissions produced by our activities.
- Major project to expand our fleet of vehicles powered by liquefied natural gas (LNG)
- More efficient planning of trucking routes and travel times
- Five-minute maximum for idling
Trucks and Trailers Fitted with Energy-Efficient Equipment
We have modernized our fleet in recent years to boost the energy efficiency of our trucks and trailers by fitting them with greener technologies, including:
- Aerodynamic skirts (yielding a 7.4% reduction in fuel consumption at 100 km/h)
- Solar panels
- High-performance automatic transmission
Acquisition of a Greener Fleet
Since 2011, 157 of the vehicles in our fleet have been powered by liquefied natural gas. These alone have helped us significantly curtail our GHG emissions.
Reduction of 18,000 tonnes of greenhouse gases released into the atmosphere since 2011
Each of these trucks travels 100+ million kilometres per year
One of Canada's largest LNG-powered fleets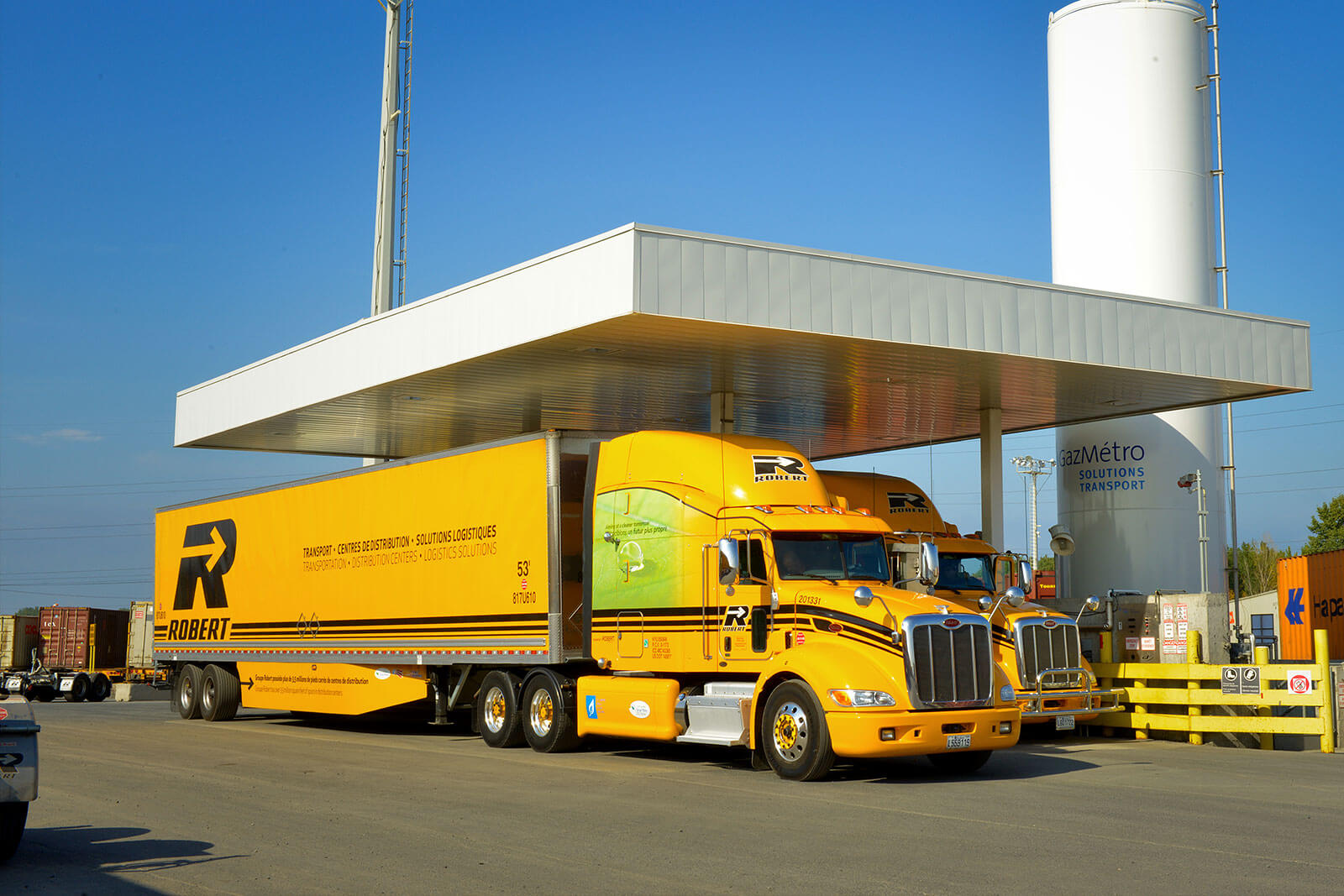 Environmentally Responsible Choices for Our Distribution Centres
We have introduced a number of projects to improve how resources are used in our distribution centres.
- Recovery and recycling of pallets and crates for our clients (wood reused in agricultural heating and other applications)
- Forklifts powered by compressed natural gas
- Optimized lighting systems to reduce energy use
A SmartWay-Certified Carrier Since 2007
We are proud to display this symbol of excellence, which recognizes enhanced energy efficiency and reduced emissions. Certification criteria include:
- Commitment to tracking fuel consumption and improving annual performance
- Investment in lowering GHG emissions
- Promotion of best practices in carrier fuel usage